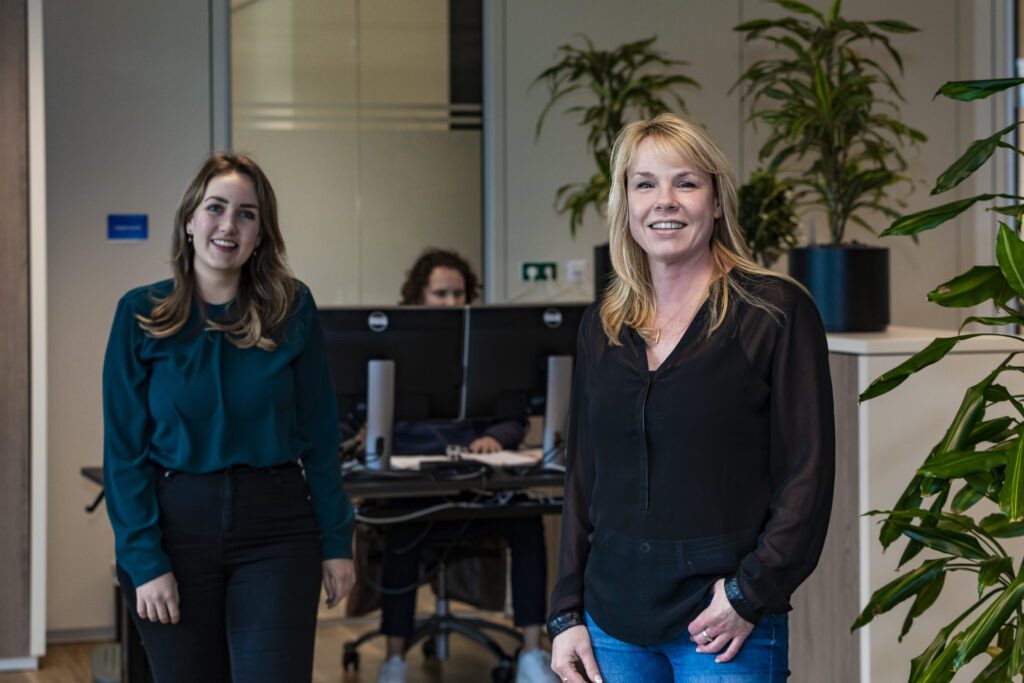 Voor de afdeling Human Resources zijn we op zoek naar een:
Administratief Medewerker HR
Als administratief medewerker van de afdeling HR ben je samen met je collega's de spin in het web binnen de HR organisatie en medeverantwoordelijk voor het beheren, organiseren en verder professionaliseren van de afdeling HR. Je ondersteunt de HR Businesspartners en de salarisadministratie. Je houdt van afwisseling en je vindt het een uitdaging om overzicht te creëren. Je taken binnen de afdeling zijn administratief, coördinerend en organisatorisch van aard. Samen met je collega's draag je bij aan de veranderingsprocessen op het gebied van HR binnen de Steinweg organisatie.
De belangrijkste werkzaamheden zijn:
Het uitvoeren en afhandelen van praktische en administratieve zaken zoals personeelsmutaties, het maken van arbeidsovereenkomsten, werkgeversverklaringen etc.;
Het voorbereiden en opstellen van de maandelijkse salarisadministratie;
Bijwerken en bijhouden van de personeelsadministratie en ons personeelsinformatiesysteem AFAS;
Beantwoorden van HR/Salaris gerelateerde vragen van medewerkers;
Het up to date houden van personeelsdossiers en het verwerken van contracten;
Signaleren, meedenken en meewerken in HR projecten;
Onderhouden van HR procedures en documentatie;
Ziekteverzuimadministratie, zoals het administreren van ziek- en hersteldmeldingen, het maken van verzuimrapportages en contact met UWV met betrekking tot diverse uitkeringen;
Ondersteunen van de HR Manager op diverse HR thema's.
Wat verwachten we van je?
Je hebt minimaal een afgeronde MBO opleiding bij voorkeur; op het gebied van HR of salarisadministratie;
Je hebt 3-5-jaar relevante werkervaring in een administratieve functie op een afdeling HR of Salarisadministratie;
Je bent snel, accuraat en daadkrachtig;
Werkervaring met MS office/Excel is een must, Afas is een pré;
Je werkt graag in een team, bent communicatief sterk en stressbestendig.
Wat Steinweg jou graag biedt:
Een uitdagende en veelzijdige functie in een dynamische organisatie;
Een leuk team van collega's;
De mogelijkheid om bij te dragen aan een veranderende organisatie;
Marktconform salaris en goede secundaire arbeidsvoorwaarden;
Een werkomgeving binnen een internationaal opererend bedrijf:
Uitgebreide mogelijkheden om jezelf verder te ontwikkelen;
Standplaats Rotterdam.
Over Steinweg:
Van op- en overslag tot transport en van stuwadoorswerk tot bewerken en verpakken. Bij C. Steinweg – Handelsveem zijn de goederen van onze klanten in de beste handen. Wat de logistieke vraag ook is, wij zorgen altijd voor een passend antwoord. Professioneel, veilig en vertrouwd. Dat doen we overal in ons wereldwijde netwerk, op meer dan 100 locaties en in ruim 50 landen. We zijn inventief en leveren maatwerk waar nodig. Ons hoogste doel: onze klanten op een duurzame manier de beste service en hoogste kwaliteit bieden. Met wereldwijd ruim 5.500 collega's maken we dit ook elke dag waar. Steinweg is in Nederland actief met ongeveer 1.000 collega's op diverse locaties.
Heb je interesse?
Stuur dan je motivatiebrief en CV naar recruitment@nl.steinweg.com of neem contact op met Henriëtte Oppenheim 06-82611796