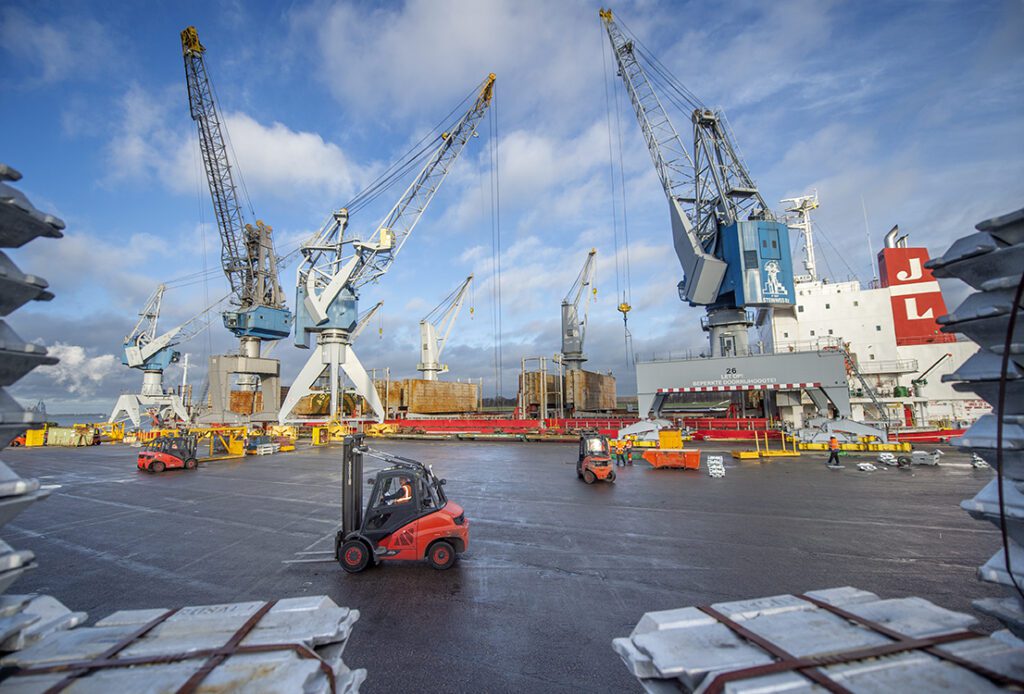 Bij Steinweg in Rotterdam hebben wij in ons HR team ruimte voor een Corporate Recruiter. Jij gaat werken aan de recruitmentstrategie en weet de juiste talenten te werven voor onze internationale organisatie. Zo zorg jij ervoor dat Steinweg is voorbereid op de toekomst.
Wat ga je doen?
Als Corporate Recruiter bij Steinweg ben je zelfstandig in staat om de recruitmentprocessen verder vorm te geven en in de juiste banen te leiden. Samen met de HR Business Partners en het management ontwikkel jij een recruitmentplan en je zorgt ervoor dat deze altijd up to date is.
Je bent creatief en vernieuwend en zorgt ervoor dat je op hoogte bent van de laatste ontwikkelingen op het gebied van recruitment. Geen werkweek is hetzelfde. Zo ben je het ene moment bezig met het bepalen van de wervingsstrategie of het schrijven van pakkende vacatureteksten en het andere moment doe je de selectie van kandidaten en voer je de sollicitatiegesprekken.
Werven via social media kent voor jou geen geheimen. Jij kan onze hiring managers adviseren over welke wervingskanalen het best passen. Verder ben jij het aanspreekpunt voor onze partners op het gebied van flexibele arbeid, W&S en interim opdrachten. Jij zorgt ervoor dat Steinweg wordt gezien in de regio door het bezoeken van talent events, beurzen en scholen en zo te werken aan onze Employer brand. Uiteraard in goede samenwerking met onze afdeling Communicatie. Talenten worden gepakt door jouw enthousiasme en kiezen zo ook voor een toekomst bij Steinweg.
Wat breng je mee:
HBO werk- en denkniveau, bij voorkeur in combinatie met minimaal 2-3 jaar werkervaring in recruitment en/of de uitzendbranche;
Affiniteit met de industriële en/of logistieke branche;
Je bent een teamspeler maar ook goed in staat zelfstandig te werken';
Je luistert goed luisteren en communiceert op een heldere en duidelijke wijze;
Je durft verantwoordelijkheid te nemen en neemt initiatief;
Wat Steinweg jou graag biedt:
· Een uitdagende en veelzijdige functie in een dynamische organisatie;
· Een leuk team van 8 HR collega's;
· De mogelijkheid om bij te dragen aan een veranderende organisatie;
· Marktconform salaris en goede secundaire arbeidsvoorwaarden;
· Een werkomgeving binnen een internationaal opererend bedrijf:
· Uitgebreide mogelijkheden om jezelf verder te ontwikkelen;
· Standplaats Rotterdam.
Over Steinweg:
Van op- en overslag tot transport en van stuwadoorswerk tot bewerken en verpakken. Bij C. Steinweg – Handelsveem zijn de goederen van onze klanten in de beste handen. Wat de logistieke vraag ook is, wij zorgen altijd voor een passend antwoord. Professioneel, veilig en vertrouwd. Dat doen we overal in ons wereldwijde netwerk, op meer dan 100 locaties en in ruim 50 landen. We zijn inventief en leveren maatwerk waar nodig. Ons hoogste doel: onze klanten op een duurzame manier de beste service en hoogste kwaliteit bieden. Met wereldwijd ruim 5.500 collega's maken we dit ook elke dag waar. Steinweg is in Nederland actief met ongeveer 1.000 collega's op diverse locaties.
Interesse in deze uitdagende functie? Stuur dan je motivatie en CV naar recruitment@nl.steinweg.com of neem contact op met ons recruitment team via 06-45823593.