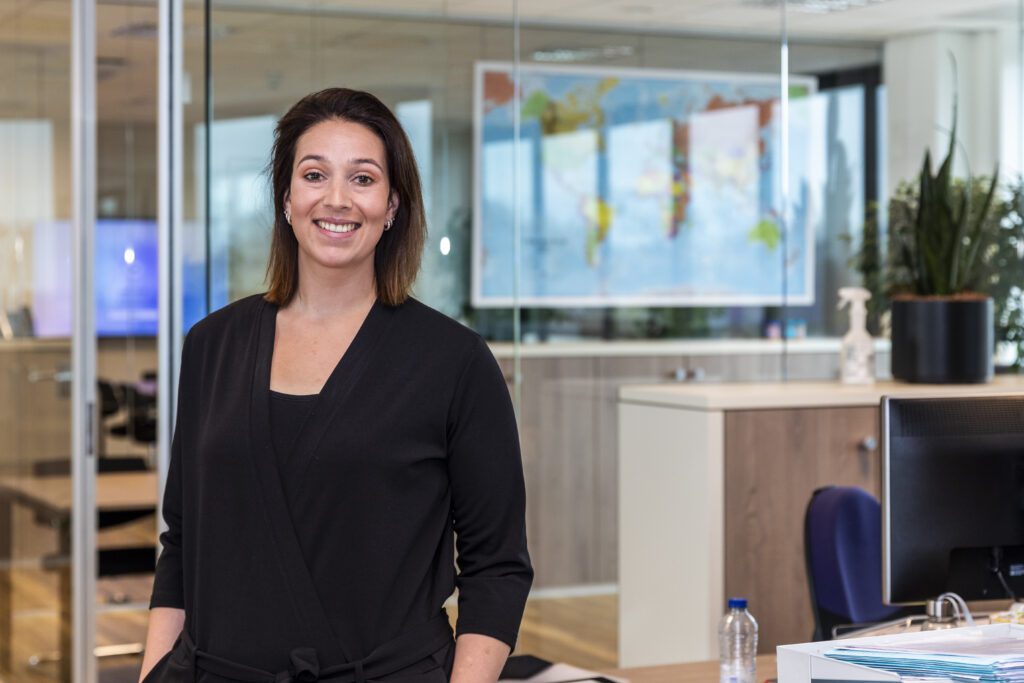 Voor de afdeling Soft Commodities zijn we op zoek naar een;
Expediteur
De afdeling Soft Commodities is verantwoordelijk voor de logistieke afhandeling en processing van (onbewerkte) voedingsmiddelen zoals specerijen, koffie, thee, cacao en noten. Als expediteur ben je de spin in het web voor een of meerdere accounts van Steinweg en vervul je een brugfunctie tussen de klant en de afhandeling van onze logistieke dienstverlening. Samen met je collega's ben je verantwoordelijk voor het plannen, beheren, verwerken en de financiële afwikkeling van de orders voor de klant. Je bent het aanspreekpunt voor de klant en blijft constant op de hoogte van alle marktontwikkelingen, op politiek/ financieel en technologisch gebied, om onze klanten zo goed mogelijk te helpen met het oplossen van hun logistieke vraagstukken.
De belangrijkste werkzaamheden zijn:
Aanspreekpunt voor klanten;
Verantwoordelijk voor de afhandeling van de orders van de klant en borging van de kwaliteit van de dienstverlening;
Contact houden met alle externe partijen zoals vervoerders, douane en NVWA;
Ondersteunen, bewaken en volgen van orders;
Verwerken van de orders in het order managementsysteem van Steinweg;
Het beantwoorden van klantvragen en het oplossen van problemen;
Contact met de Steinweg vestigingen;
Het coördineren van prioriteiten in de orderplanning;
Efficiënte transportplanning;
Continue zoeken naar optimalisatie mogelijkheden.
Wat verwachten we van je?
MBO werk- en denkniveau;
Je hebt bij voorkeur een afgeronde MBO opleiding richting logistiek;
Je hebt minimaal 3 jaar werkervaring;
Je bent leergierig, snel, accuraat en daadkrachtig;
Werkervaring met MS office (Excel, Word) is een must;
Je hebt overzicht, kunt snel schakelen en bent stressbestendig;
Je voelt je verantwoordelijk voor het beste resultaat en weet op juiste manier hierover mensen aan te spreken.
Je bent communicatief vaardig en een teamplayer;
Uitstekende Nederlandse en Engelse schrijf en spreekvaardigheid.
Wat Steinweg jou graag biedt:
Een uitdagende en veelzijdige functie in een dynamische organisatie;
Leuke collega's;
De mogelijkheid om bij te dragen aan de klanttevredenheid van onze klanten ;
Persoonlijke ontwikkeling;
Marktconform salaris en goede secundaire arbeidsvoorwaarden;
Internationale werkomgeving;
Een fulltime dienstverband;
Standplaats Rotterdam.
Over Steinweg
Van op- en overslag tot transport en van stuwadoorswerk tot bewerken en verpakken. Bij C. Steinweg Group zijn de goederen van onze klanten in de beste handen. Wat de logistieke vraag ook is, wij zorgen altijd voor een passend antwoord. Professioneel, veilig en vertrouwd. Dat doen we overal in ons wereldwijde netwerk, op meer dan 100 locaties en in ruim 50 landen. We zijn inventief en leveren maatwerk waar nodig. Ons hoogste doel: onze klanten op een duurzame manier de beste service en hoogste kwaliteit bieden. Met wereldwijd ruim 5.500 collega's maken we dit ook elke dag waar. Steinweg is in Nederland actief met ongeveer 1.000 collega's op diverse locaties.
Interesse?
Stuur dan je motivatiebrief en CV naar recruitment@nl.steinweg.com of neem contact op met Manuella Bruijns (06-26967804) van de afdeling HR.