At Steinweg, we place great importance on maintaining a safe and secure working environment. Operating at various locations, we provide a wide range of logistics services, which in turn provides diverse security challenges. Rick van Schaik is our Security Manager for our Netherlands based sites. How does he tackle these challenges? How does he ensure optimal protection for both our customers' goods and our employees?
The role of security
To a ensure safe and secure environment Steinweg has a dedicated department responsible for the physical security of all its Dutch facilities, led by Rick. "This includes measures such as access control for employees and suppliers. We have an in-house technical service responsible for the installation and maintenance of security systems, including cameras, access control, and fire safety. Additionally, we have our own control room directly under my supervision. Our department also manages operational processes related to security and safety, enabling us to respond swiftly and manage risks."
Read more after image.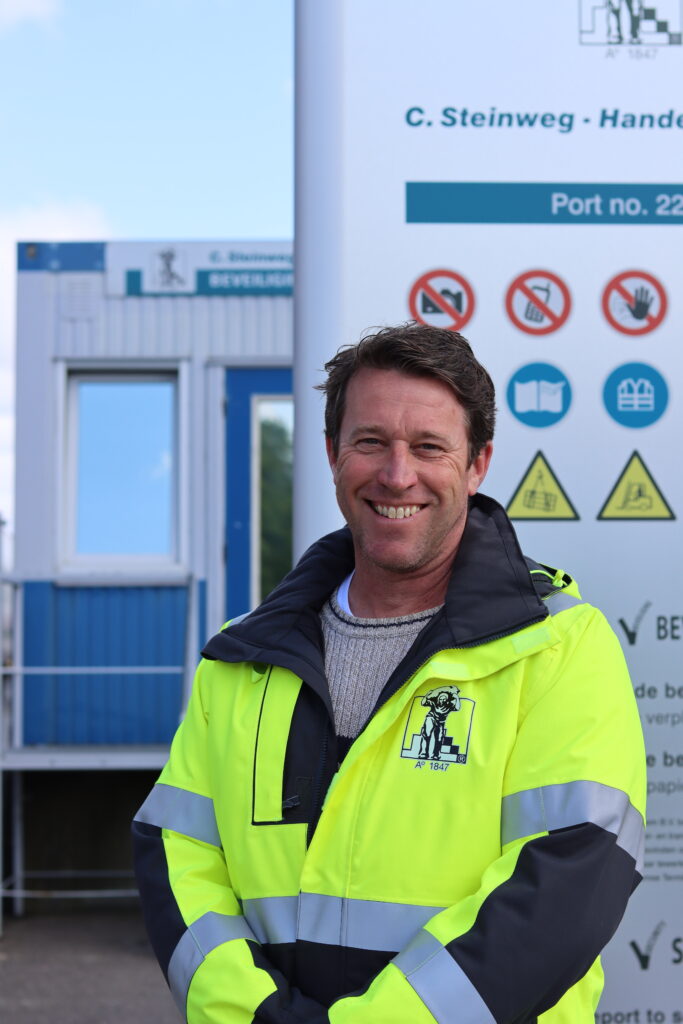 Safety in logistics and dealing with risk management
In addition to physical security, Security also addresses the safety of logistics processes, which often commence outside the company. "This entire process involves numerous risks. Our logistics sector follows a service-oriented (open) approach that malicious individuals can potentially try to exploit. While openness and transparency are crucial values at Steinweg, they also render the organization vulnerable." Steinweg is fully aware of the risks inherent in the logistics sector, such as drug smuggling and fraud. "We work with clear protocols and procedures to report and address disruptions in the logistics process. For instance, if there is an issue with a container or truck, Steinweg immediately contacts all relevant parties, including customs and the customer in order to collaboratively find the best solution to the issue."
Collaboration with external partners for safety
To maintain this level of safety, Steinweg works closely with various external parties, including the Rotterdam port authorities, customs, police, and the HARC team. The Hit And Run Cargo (HARC) team is a cooperative effort involving customs, FIOD, port police, and the Public Prosecution Service in Rotterdam, established to combat drug smuggling in the area. "Further, we regularly consult with security managers from different companies, exchanging information to enable rapid response to potential incidents or issues. More importantly, our collaboration helps prevent disruptions in the logistics process by keeping each other vigilant."
Certifications as safeguards for security and safety
Steinweg ensures security and safety through multiple certifications. "We comply with stringent international security requirements, such as the International Ship & Port facility Security (ISPS) code for ship reception and Authorized Economic Operator (AEO) certification from customs. These certifications are crucial considering Steinweg's diverse locations and logistics processes. Security plays a pivotal role in safeguarding the safety of goods and meeting the demands of our customers and partners.
Security as part of the corporate culture
Rick emphasizes that Steinweg regards security not merely as an obligation but as a core part of its business operations. He collaborates extensively with other departments at Steinweg, including Operations, Sales, Technical Services, Human Resources, and a variety of audit teams. "Security is viewed as a significant component of our corporate culture. We don't do it solely because insurers, certifications, and customers demand it, but because we genuinely see a genuine intrinsic value to it . This is why I have been enjoying this role for ten years. It sets Steinweg apart."
Read more after image.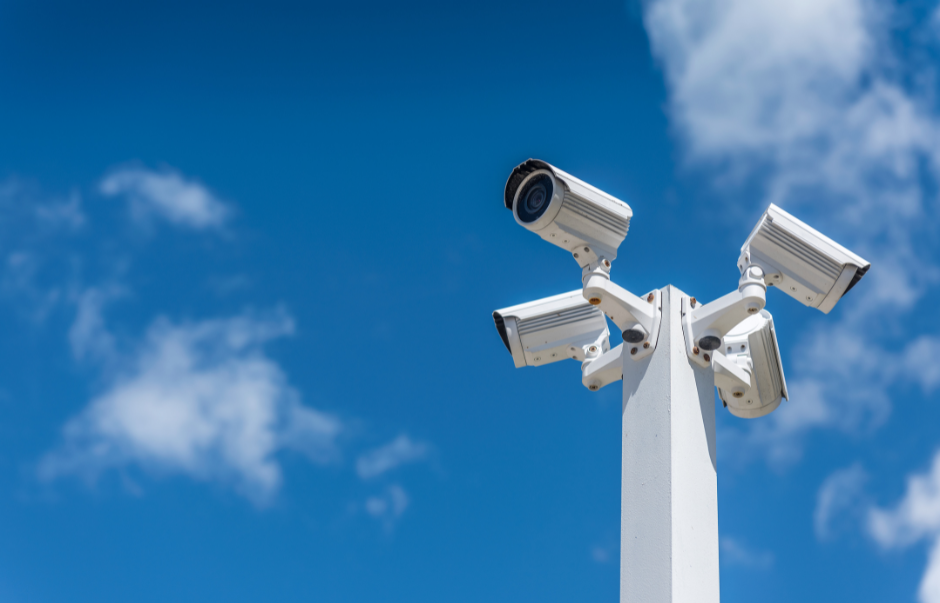 Investing in technological solutions
To minimize risks, it is essential to continuously develop and improve processes and systems. Rick also looks into technological applications. "We invest in technological solutions to further develop the efficiency and safety of our processes. Currently, we are implementing advanced systems, such as license plate recognition and passport readers, to enhance access control and reduce manual procedures."
"We have our affairs well managed"
Rick takes pride in his department and Steinweg's position. "In terms of physical security, we are especially well protected. We rarely encounter any problems at our locations, thanks to the broad engagement of the organization. If any issues arise, they usually occur in the supply chain or the logistics process. We may face the consequences afterward, but mitigating them entirely is simply not always possible. The key is to respond promptly and effectively, and that is exactly what we do, thanks to our strong network. Customers appreciate our swift response and cooperation in handling any incidents."
Published on: 24 augustus 2023