Lulama, a black female Business Development Consultant. Where many companies in South Africa would drop out, Steinweg South Africa gives her the opportunity to develop herself and grow within the company, much to Lulama's delight. "I feel blessed to work at Steinweg. I feel seen and I dare to be myself. Steinweg gives me all the space I need to develop further."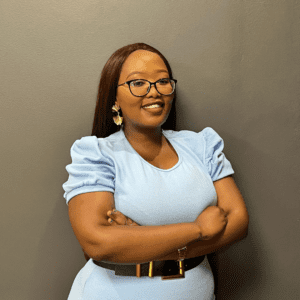 Even though Apartheid in South Africa ended in 1994 and much has improved since then, inequality persists. The road to recovery is long. Especially in logistics, which is still dominated by men. Women, especially women of color, are still not getting the same opportunities as men. We believe that this can and should be done differently. Having the Rotterdam hands-on mentality as Steinweg's roots, we like to put words into action and we launched Thrive. A value-add for Steinweg customers with which Steinweg want to accelerate change in inequality. Thrive was the vision of Paul Levy (Chief Commercial Officer of South Africa). Lulama tells us all about the project and her personal experience.
Free online course for customers
She graduated in 2018 and started at with her first job being at Steinweg. She grew within the company and was asked to work for Thrive at the beginning of this year. "What an honor. Sure, I will." Thrive is an online course developed by Steinweg and based on our own program to train our controllers. In nine modules, the participant learns everything about the logistics sector. To gain access to the course, the participant must be a customer of Steinweg and with a solid financial history. Furthermore, Thrive is completely free. Why does Steinweg share this knowledge with its customers? Lulama says: "To increase the level of knowledge of our existing customers. Many clients don't fully understand know what they're talking about. That sometimes makes doing business difficult. I also notice that it is a good tool for our sales team to reach new customers. It's unique."
The level of knowledge of many clients isn't that good, says Lulama. "We make them wiser and take their understanding to a higher level." That also counts for the women in the industry, who are often disadvantaged. Specifically black women. "It is precisely this target group that benefits the most from this online course. But we don't want to offer the course to women only as that would be discrimination, and exclude other target groups, we don't want that. The entire organization gets the opportunity to gain more knowledge, including the black cleaning lady, for example. But of course, I encourage customers to invest time and energy in this specific target group. I use my own story to inspire and can see that, that helps."
Broad-Based Black Economic Empowerment
Companies in South Africa are encouraged by the government to work more closely with so-called 'black companies'. There is a special quality certificate for this: B-BBEE (Broad-Based Black Economic Empowerment). From level 8 you can work your way up to level 1. Steinweg is a level 1 B-BBEE company. To reach that level, a company must meet certain requirements. Consider, for example, a certain percentage of women in the workforce and a certain percentage of black women. Lulama talks about the downside of this certificate: "Of course, we are very happy to see South Africa investing in equality. On the other hand, we also see companies that simply hire black women to meet the requirements to reach a certain B-BBEE level. No time or energy is put into these women in their daily dealings. As a result, they do not or hardly increase their knowledge, which makes it difficult to continue to grow."
Therefore, Lulama often finds herself in the field of tension between the willingness of management to give (especially the lower level) staff the opportunity to develop further and the courage of a black woman to take her chance. "That gap is still very big. Closing this gap requires commitment and an open mind from both parties."
Text continues after image.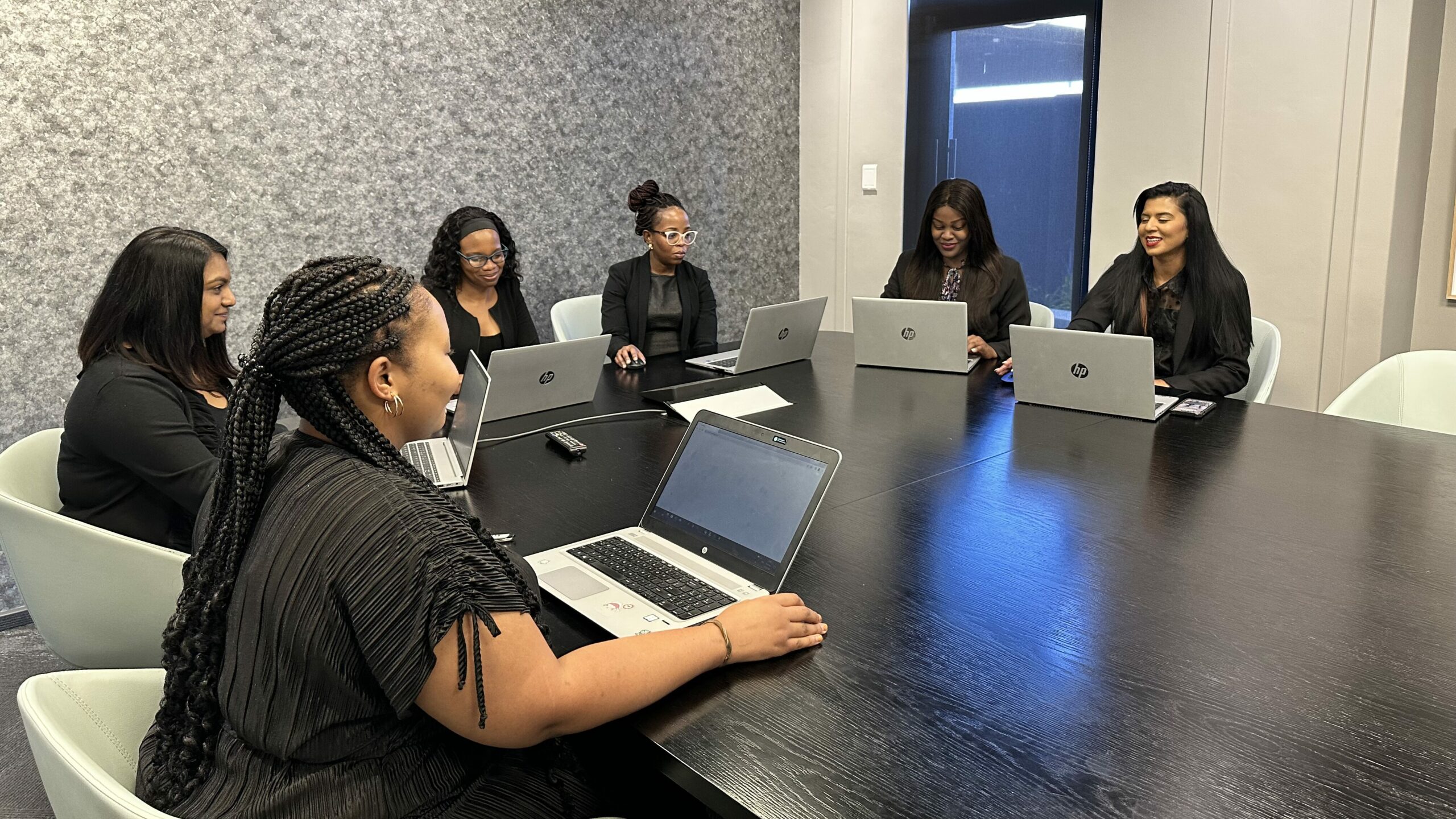 More knowledge leads to better cooperation
Thrive's objective is twofold. In addition to promoting equal opportunities for women, Thrive also makes doing business at Steinweg easier. "By training our customers, they also know better what they are talking about. This makes communication easier and works more efficiently. Together we make the chain smarter and stronger. And of course, preferably with more and more black women in great positions!"
Published on: 18 May 2023