Voedsel moet veilig zijn, zo simpel is het. Het borgen van voedselveiligheid is daarentegen een stuk complexer. Door alsmaar nieuwe onderzoeken weten we steeds meer over de risico's van voedsel, zoals ziekmakende micro-organismen. Bij het veilig opslaan en produceren van voedsel komt dan ook een hoop kijken, zo weet Leon den Hoedt als geen ander. Hij houdt zich al 30 jaar bezig met voedselveiligheid, waarvan de laatste 3 jaar bij Steinweg, als manager QA en QC Soft commodities.
"Producten opslaan is natuurlijk onze kerntaak, daar zijn we groot in. Denk bijvoorbeeld aan het opslaan van cacao, kruiden en specerijen. Maar zo langzamerhand komen steeds meer verzoeken van klanten om producten te bewerken en produceren. Denk aan het roosteren van noten en blenden van kokos. We maken zelfs pindakaas voor een grote producent." Behalve voedingsmiddelen voor mensen, beslaat soft commodities ook diervoeding.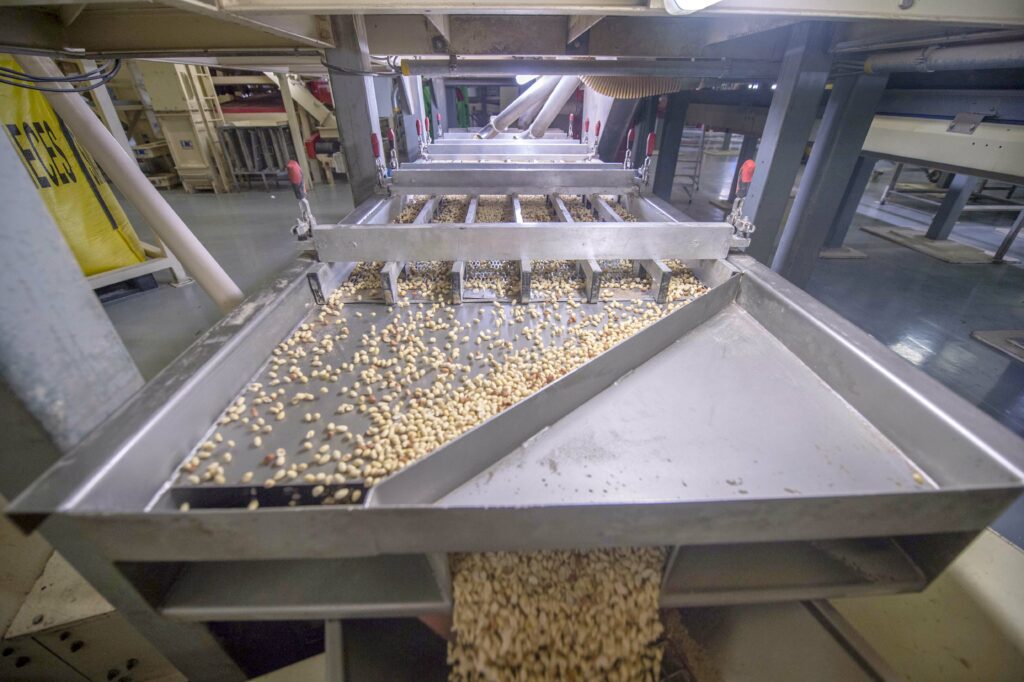 Risicoanalyse van de gehele keten
Om voedselveiligheid te borgen, maken Leon en zijn team risicoanalyses van de diverse processen binnen de organisatie, of eigenlijk de hele keten. Daar komen beheersmaatregelen uit, die worden geïmplementeerd en gecontroleerd. "We onderzoeken dus eigenlijk wat fout kan gaan. Vanuit die risico's voeren we beheersmaatregelen in om kritische controlepunten (CCP) te controleren. Denk aan een metaaldetector om te voorkomen dat er metaal in voedsel komt, of instructies om de fabriek schoon te maken, maar ook richtlijnen voor de temperatuur van de oven waarin pinda's geroosterd worden, om er zeker van te zijn dat eventueel aanwezige micro-organismen geëlimineerd worden." De risicoanalyse gaat verder dan alleen de opslag of fabriek. Ook risico's daarbuiten worden onder de loep genomen. "We kijken bijvoorbeeld naar het land waar het voedsel vandaan komt, hoe het vervoerd wordt, de omgeving van de fabriek, etc."
Voedselveiligheid bij Steinweg behelst dus behoorlijk wat aspecten en kennis. Het team food safety bestaat dan ook uit vijf personen met uitgebreide kennis en ervaring, vertelt Leon. "Allemaal voedingsmiddelentechnologen. Het is aan ons de taak om risico's in te schatten en daarop te anticiperen." Het team is opgesplitst in QA-specialisten en QC-specialisten. "QA (quality assurance) houdt zich bezig met de normen, de wetgeving en de klanteisen. QC (quality control)voert de verificatie uit. Ook dat is weer heel uiteenlopend, van fysieke controles, tot microbiologisch onderzoek in het lab."
Tekst gaat door na afbeelding.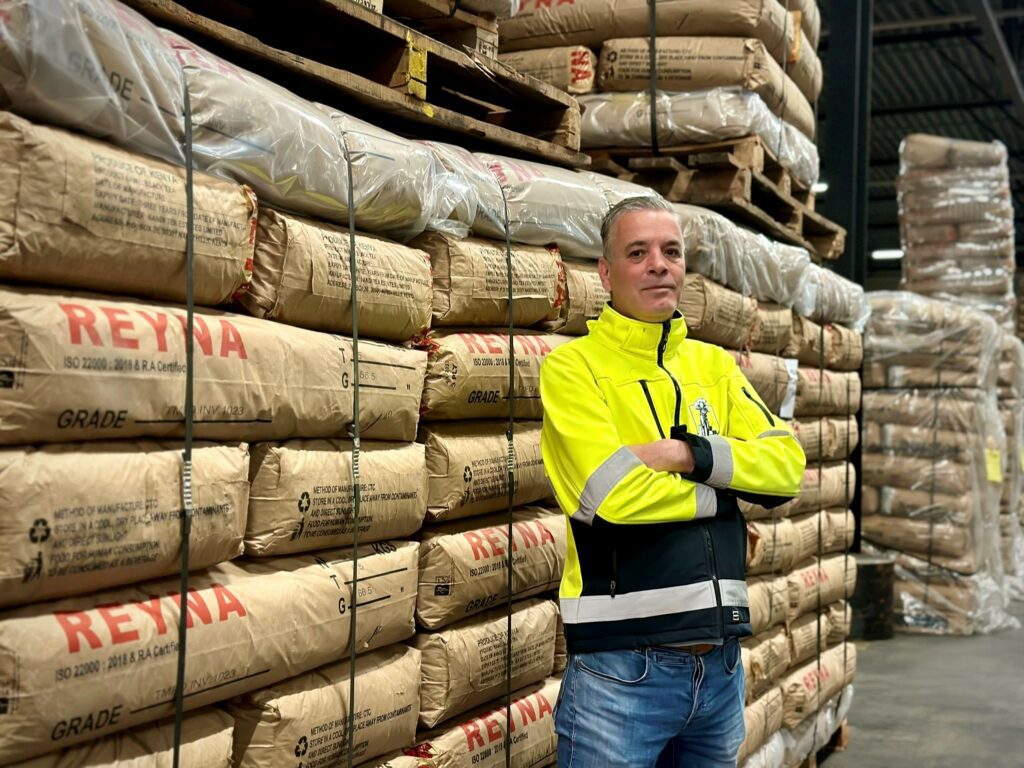 Leon vertelt dat het succesvol borgen van voedselveiligheid ook te maken heeft met het draagvlak intern. "We trainen onze mensen, we zijn aanwezig in de fabriek, we praten en discussiëren veel intern om een voedselveiligheidscultuur te creëren."
"Voedselveiligheid kun je niet half doen"
"We zijn FSSC 22000 gecertificeerd. Dit is een wereldwijde standaard voor de gehele voedingsmiddelenindustrie. Voor dierenvoeding hebben we een GMP+ certificaat. Daarbij hebben we ook certificeringen voor biologische en koosjere voeding." De normeringen en wetgevingen waaraan Steinweg voldoet zijn streng. En dat moet ook wel, legt Leon uit. "Vroeger hing voedselveiligheid er een beetje bij. Dat is allang niet meer. Als je de voedselveiligheid niet kan borgen, dan hoef je geen fabriek te openen. Als je het doet, dan doe je het goed. Je kunt het niet half doen." Behalve de normering en wetgeving, zijn ook de klanteisen en verwachtingen belangrijk om rekening mee te houden, legt Leon uit. "Zo sparren we bijvoorbeeld met de verkooporganisatie van de pindakaas-producent waar we voor werken. Die hebben ook zo hun eigen eisen en wensen. Daar discussiëren we samen over."
Na drie decennia in het vak is Leon nog lang niet uitgekeken op food safety. "Veel mensen realiseren zich niet wat er moet gebeuren voordat een potje pindakaas in de schappen staat. Dat vind ik mooi, die uitdaging. Het vakgebied is ook continu in ontwikkeling. Ik zit al 30 jaar in het vak en heb veel zien veranderen. De toekomst zal ook zeker niet saai zijn."
Gepubliceerd op: 29 juni 2023