Een begrip waar ieder mens en ieder bedrijf z'n eigen invulling aan geeft. Kwaliteit. Het is een belangrijke pijler voor Steinweg Group en natuurlijk ook voor Steinweg Nederland. Maar wat betekent kwaliteit voor ons? Jojan van Dokkum is kwaliteitsmanager bij Steinweg Nederland. Hij legt uit wat kwaliteit is voor Steinweg Nederland en hoe het wordt gewaarborgd.
Tekst gaat door na afbeelding.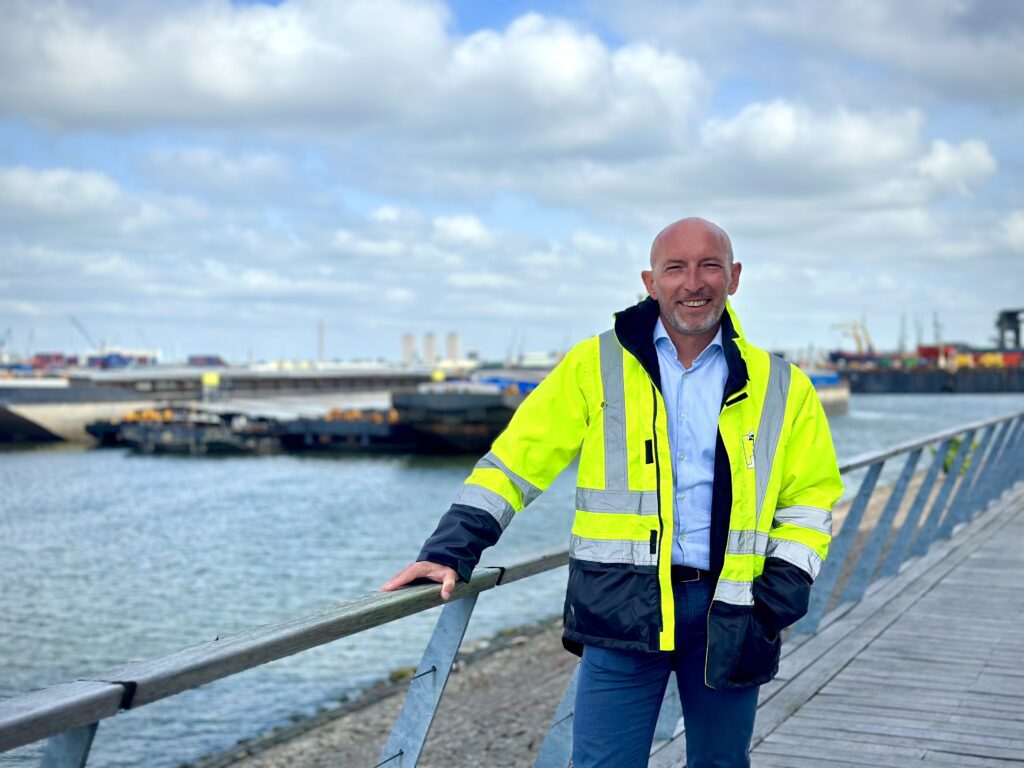 Zeg wat je doet en doe wat je zegt
"Binnen Steinweg hebben wij aparte afdelingen voor quality en voor health, safety & environment (HSE). Bij veel bedrijven zie je dit samen in een QHSE-afdeling. Dat is bij ons dus anders. Dat is zo gegroeid, van vroeger uit, maar natuurlijk werken we wel heel veel samen", licht Jojan toe. De kwaliteitsafdeling bestaat uit Jojan zelf, Karin Massop en Bert Koppe. Jojan is kwaliteitsmanager, Karin kwaliteitsadviseur en Bert richt zich als projectmanager op kwaliteitsprojecten. "Samen houden we ons bezig met de dagelijkse gang van zaken op kwaliteitsgebied. Bij Steinweg zit kwaliteit 'm vooral in de dienstverlening die we aanbieden, dus de afspraken die we maken met onze klanten. Zeg wat je doet en doe wat je zegt, daar draait het in feite om."
ISO 9001
De ISO 9001-certificering waarborgt die kwaliteit. In dit verband zijn voor de organisatie de processen, risico's, beheersmaatregelen, werkdocumenten en formulieren vastgelegd in een kwaliteitsmanagementsysteem (KMS). "Daarmee monitoren we de kwaliteit. Maandelijks checken we de organisatie aan de hand van interne audits. Ook worden wij periodiek gecontroleerd met externe audits van klanten, of certificerende instanties. Voor het borgen van kwaliteit moet je als bedrijf onder andere zorgen dat je werknemers een bepaald kennisniveau hebben, je wilt inzicht in klanttevredenheid, je moet afwijkingen op een juiste manier afhandelen en analyseren, etc. Kortom, er komt best veel bij kijken en het is iets waar we binnen Steinweg Nederland een gezamenlijke verantwoordelijkheid in hebben. En dat besef is er gelukkig steeds meer. We willen goede dienstverlening en tevreden klanten. Daar doen we het voor."
Daar komt bij dat kwaliteitsnormen, maar zeker ook milieu- en veiligheidsnormen, ondertussen ook standaard geworden zijn in onze business. "Vroeger waren certificeringen een nice to have, maar tegenwoordig is dit voor veel klanten al bijna een must. Wij hebben op kantoor zo'n 150 expediteurs, die veel vragen van klanten krijgen over bijvoorbeeld sustainability, of veiligheid. Hoe leeft dat bij ons, wat hebben we op dit gebied ingeregeld, etc. Dan is het heel prettig dat je naar een certificaat kunt verwijzen. Dat laat meteen de waarde zien die we hieraan geven en hoe we kwaliteit op deze gebieden waarborgen."
Kansen in plaats van tekortkomingen
Bij Steinweg houden we dus zelf interne audits en worden we door klanten en certificerende instanties extern geauditeerd. Afwijkingen en aanbevelingen die bij deze audits naar voren komen ziet Jojan als kansen om de kwaliteit te verbeteren. "Als we ergens tekortschieten dan moeten we daarmee aan de slag, zo simpel is het. Met zo'n grote organisatie als Steinweg is het logisch dat soms verbeteringen nodig zijn. Daar helpen de audits zeker." Om de kwaliteit binnen Steinweg te optimaliseren en waarborgen, werkt Jojan nauw samen met de leidinggevenden van de diverse afdelingen. "We kijken samen hoe we verbeteringen door kunnen voeren en wat daarvoor nodig is. Heel pragmatisch dus. Niet iedereen op de werkvloer is dagelijks bezig met kwaliteit, dat is logisch. Het is aan ons om samen met hen kwaliteit, maar bijvoorbeeld ook milieu en veiligheid, onderdeel te maken van de werkzaamheden. Het moet in de cultuur gaan zitten, als een vanzelfsprekendheid."
Tekst gaat door na afbeelding.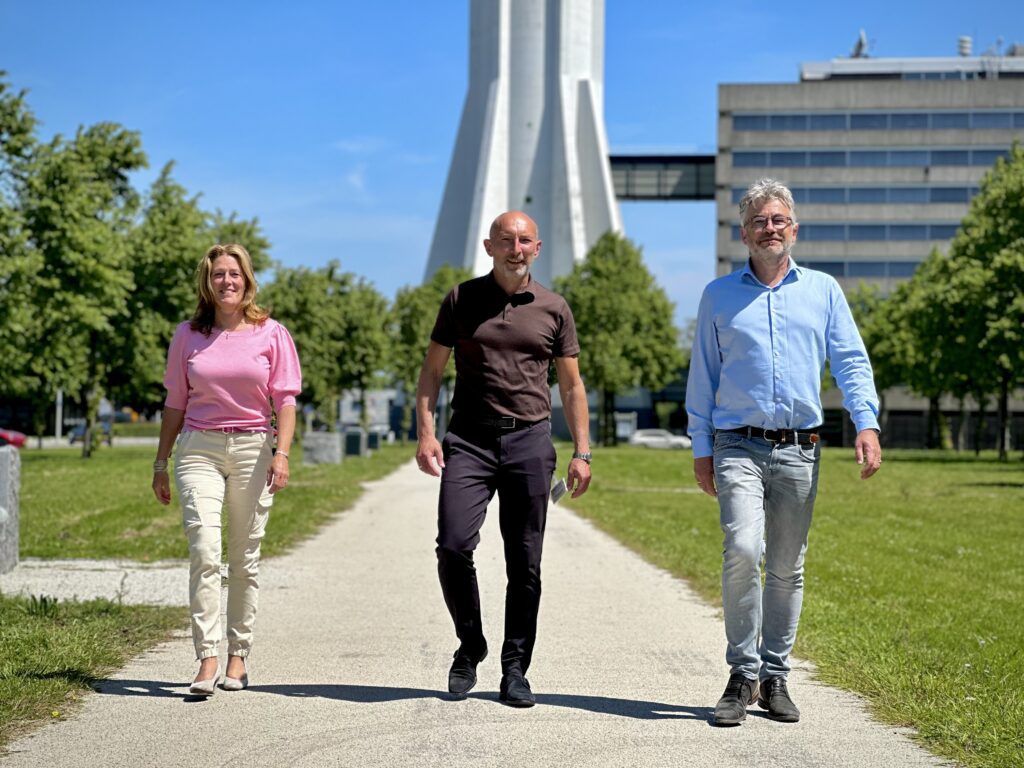 Het belang begrijpen om draagvlak te creëren
"Als de mensen op de werkvloer het belang inzien en profijt ervaren van bepaalde processen, systemen, of documenten, dan wordt het ook eerder toegepast. Denk bijvoorbeeld aan het maken van een SWOT-analyse. Dat geeft inzicht in de sterktes, zwaktes, kansen en uitdagingen van je dienstverlening of product. Dat kun je als afdeling als pure noodzaak voor een norm beschouwen, maar je kunt het ook zien als een kans om je dienstverlening te optimaliseren."
Daarom besteden Jojan en zijn team veel aandacht aan de implementatie van kwaliteitsverbeteringen. "Wij zijn eigenlijk voor kwaliteit een spin in het web van alle afdelingen. We overleggen periodiek met hen om te kijken waar we kunnen ondersteunen."
Een continu proces
Jojan is tevreden over de kwaliteit van de dienstverlening van Steinweg Nederland. "Ik ben hier in 2017 begonnen en sindsdien hebben we een behoorlijke slag gemaakt. Echter, we blijven kritisch. Je wilt immers continu verbeteren! Steinweg heeft een goede naam, mede door de kwaliteit die wij leveren. Dat houden we natuurlijk graag zo. Onze focus ligt op Nederland, maar ook de andere locaties binnen Steinweg Group houden zich dagelijks bezig met kwaliteit. Certificeringen gelden echter per land en daarom is kwaliteitsmanagement per locatie geregeld. Hier in Rotterdam zijn we wel aanspreekpunt voor vragen van andere Steinweg-locaties wereldwijd. Zo delen we onze kennis internationaal en ondersteunen we indirect de gehele groep bij de optimalisering van kwaliteit."
Gepubliceerd op: 15 juni 2023